This is a very special blog hop hosted by
Sandra
. It is to help a mother and her four boys who lost her husband and their father very suddenly this past summer. The holidays are a tough time for them without their dad so friends have rallied together to show their support through this blog hop. We don't all know this family but that doesn't matter because they are a family that needs support and love and even though we live all over the US and have never met them, we are still there to give them that support and love during this holiday season.
The father's nickname was Superman so you'll notice that theme running through our cards of encouragement.
Please begin at
Sandra's blop
today so that you can see all the cards we have made.
I found this absolutely adorable little Superboy at
Dearie Dolls Digital Stamps
. Her stamps are free and come colored or uncolored. I printed my Superboy out already colored. I Tried to stay to Christmas colors while putting the card together and I plan on writing a personal message of encouragement and support on the inside. I didn't add any bling to this card because I was thinking of the boys.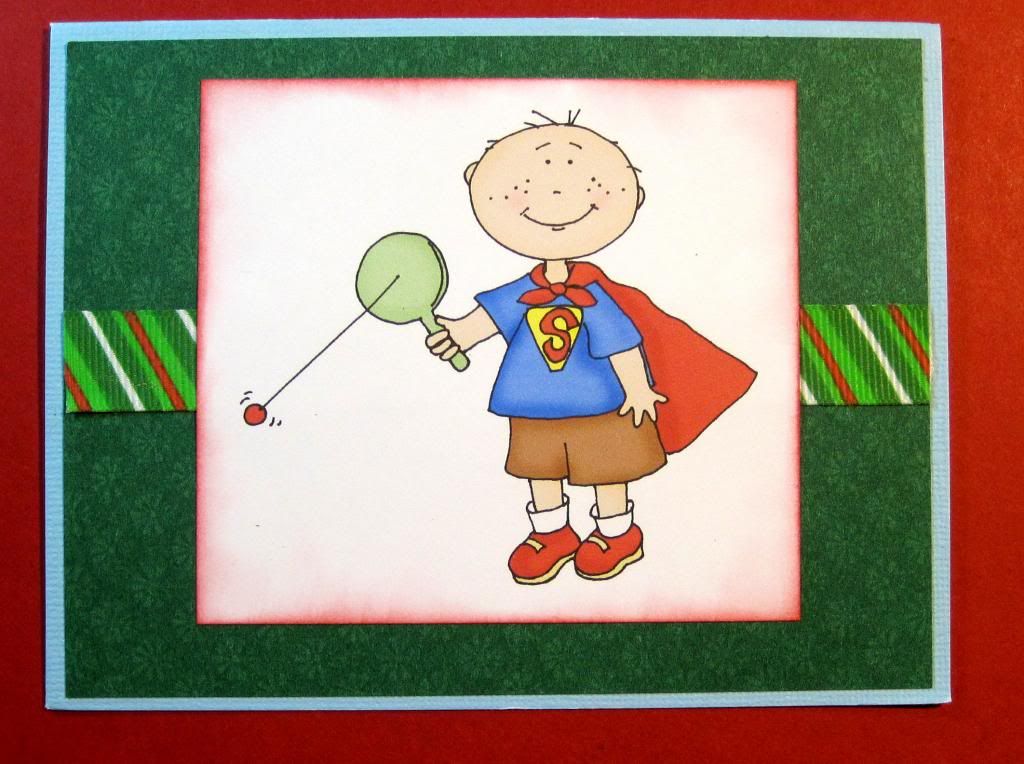 Thank you so much for stopping by today and now please visit
Melissa's blog.
1. Sandra
http://365daysofcricut.blogspot.com/
2. Lisa
http://bitbythecricutbug.blogspot.com
3. Monica
www.monicascreativemadness.com
4. Jearise -
http://lorbysworld.blogspot.com
5. Melissa -
http://iamapapermaniac.blogspot.com
6. Zeni -
http://www.scrappyzeni.com/
7. Jenny (Crazy About Cricut) -
http://crazyaboutcricut.blogspot.com/