Welcome to Joe Cool at the Water Fountain. Can't you just picture him lowering his glasses and checking out who is walking by?? Snoopy has many characters but today, we are showing our talents using Joe Cool whether he be at the water fountain, on campus, or just hangin'!
If you got past Woodstock and have arrived from <insert previous blog addie here> then you have arrived at the right spot!!! Kudos!
For my project, I have made a Snoopy and Woodstock holiday card. I love this stamp I have of Snoopy and Woodstock out for a drive. It's so versatile. It can be used for Christmas or any other holiday including birthdays and just passing by to say HI.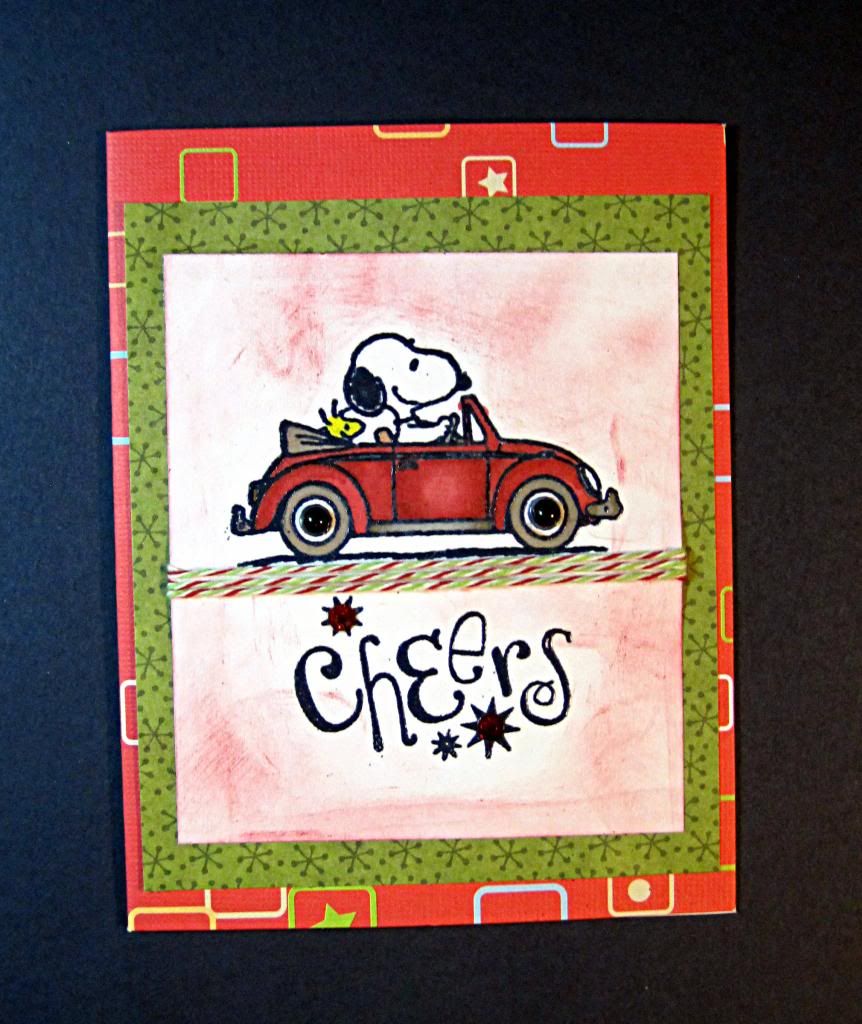 The Cheers is a wooden stamp also and doesn't go with the Snoopy particularly but I thought it worked perfectly here.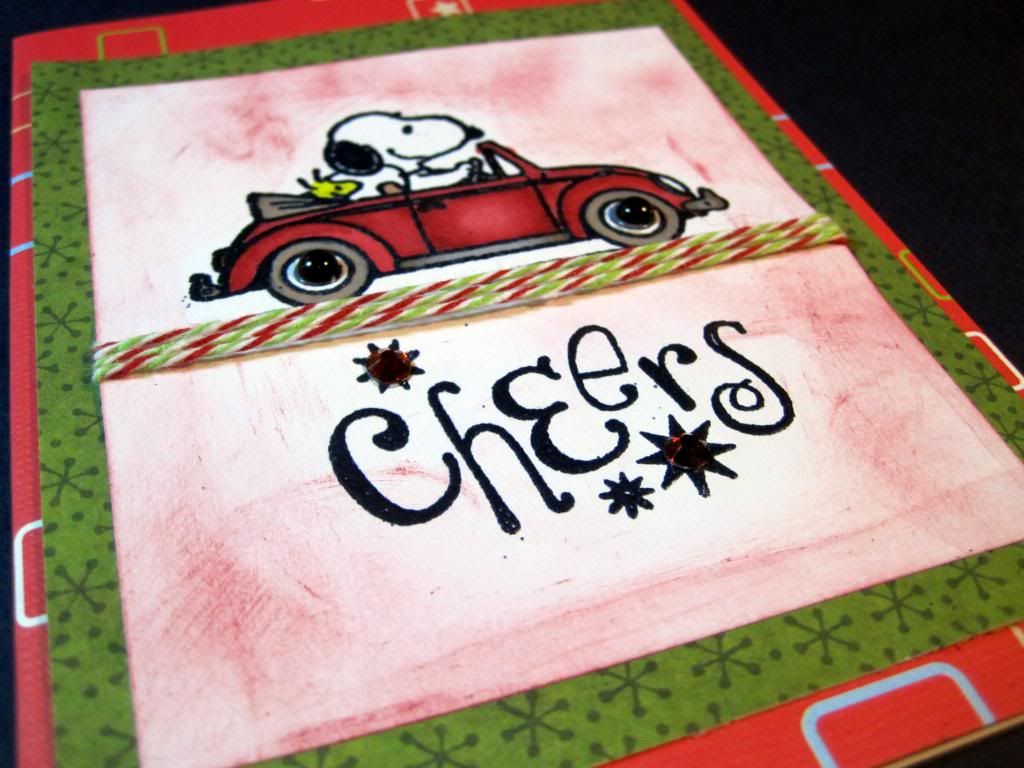 I heat embossed the word "Cheers" and the Snoopy stamp using PearlLuster Embossing Powder in Lapis EP231 which is sort of a dark dark blue.
I used my Pro Markers to color the Snoopy stamp.
I used the holiday twine from Divine Twine.
The half black pearl and red bling came from
Miriam's Crafting Supplies
. Those black half pearls are the perfect touch for the middle of the wheels.
Sorry, but I'm late for my next class and must send you on your way - just watch out for the hall monitor on your way to
Anita's Blog.
There is a wonderful group of talented ladies participating today just in case you get lost along the way:
Jearise ~ http://lorbysworld.blogspot.com