One of our design member's daughter turns 21 today and we all joined a hop to celebrate with her. I made a care for the birthday girl and I used wisteria colored fluid chalk inkpad for around the outside of the picture I colored.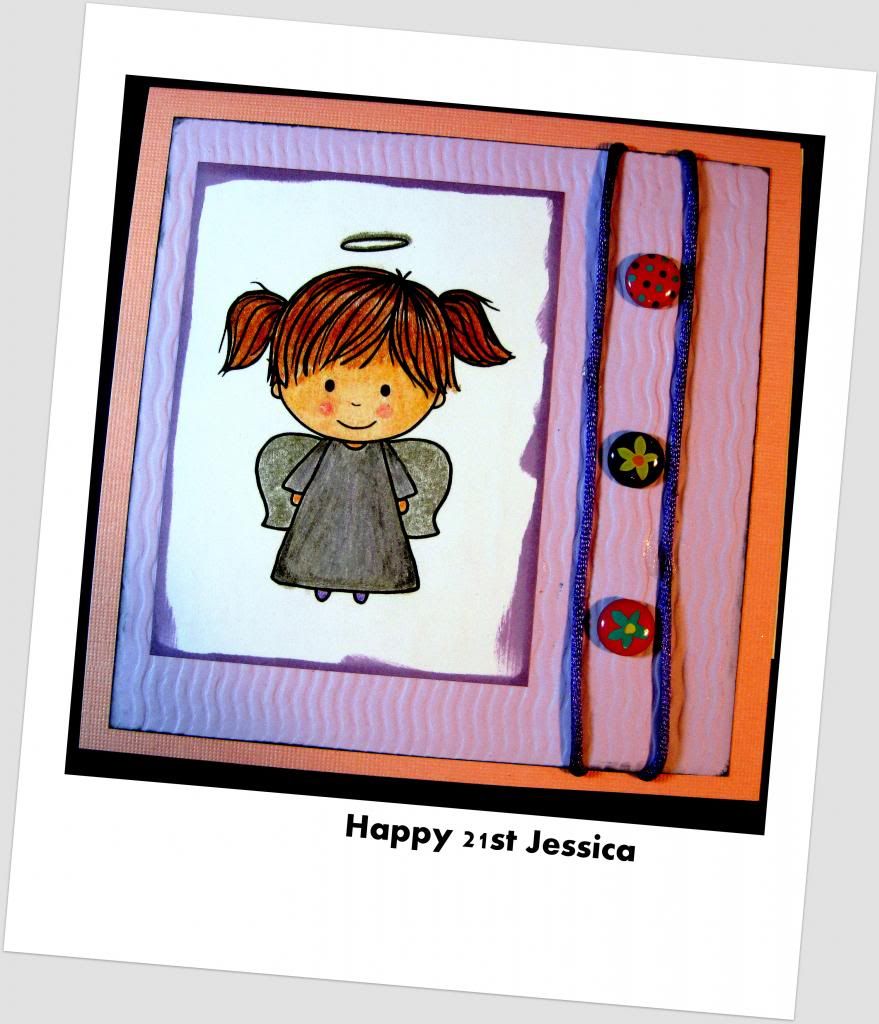 I love the way the wisteria color (light purple) inking chalk looks on the frame. It looks smoother and softer than just plain ink.
Head to
Chalk N Stock
for their anything goes challenge. The only requirement, of course, is that you chalk somewhere in your project.