Oh let's all sing along and wish this wonderful and beautiful lady a very happy birthday....
Happy birthday to you, Happy Birthday to you...Happy Birthday to Jessica...Happy Birthday day to you...Jessica would not want anyone to miss out on her birthday celebration so be sure to start at the begining of this short but sweet blog hop at KtsAngels.blogspot.com.
Today is Jessica's 21st Birthday and I wanted to share with you a card that I sent her to wish her a happy birthday...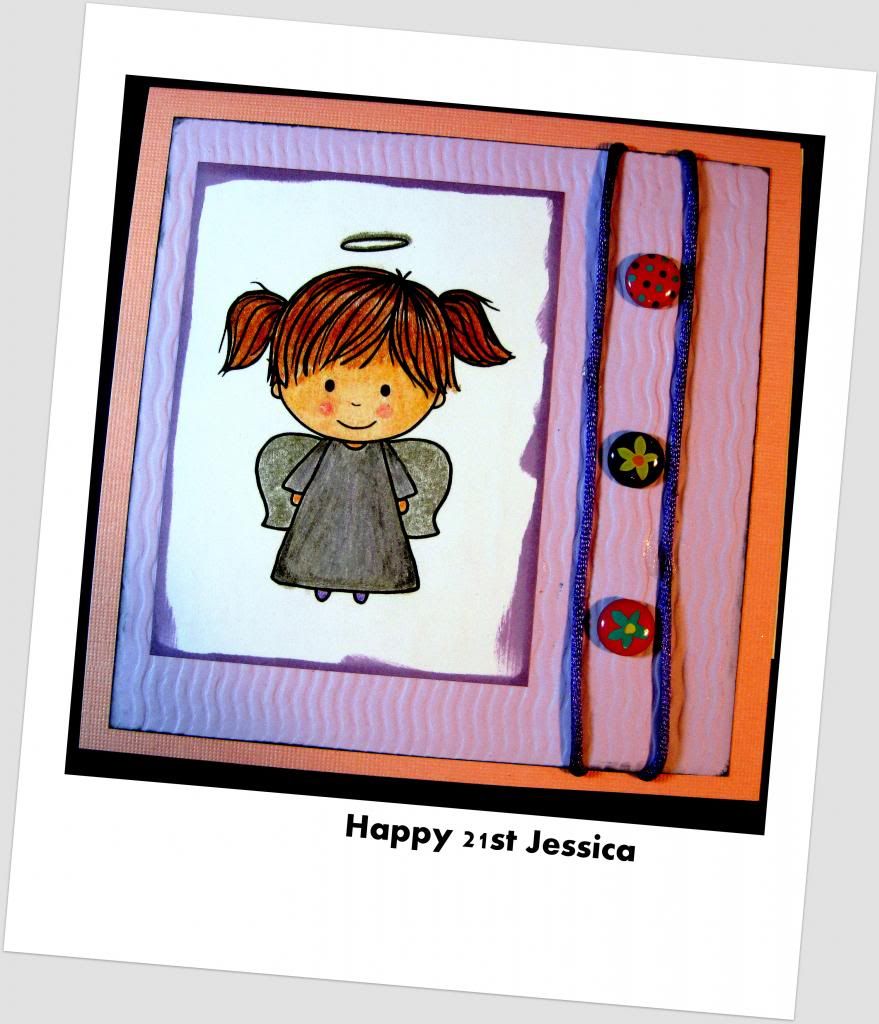 I found the cute angel on line and I know Katie thinks of Jessica as her angel so it was perfect! I used colored pencils to color it and wisteria colored fluid chalk inkpad from Color Box for around the edge.
Now off to
Lynne's blog
to see what she has sent Jessica to wish her a beautiful and happy birthday...
Now be sure to go back to KtsAngels.blogspot.com after the hop and leave a comment and be a follower. One lucky winner will get a loot bag...