Welcome to my blog...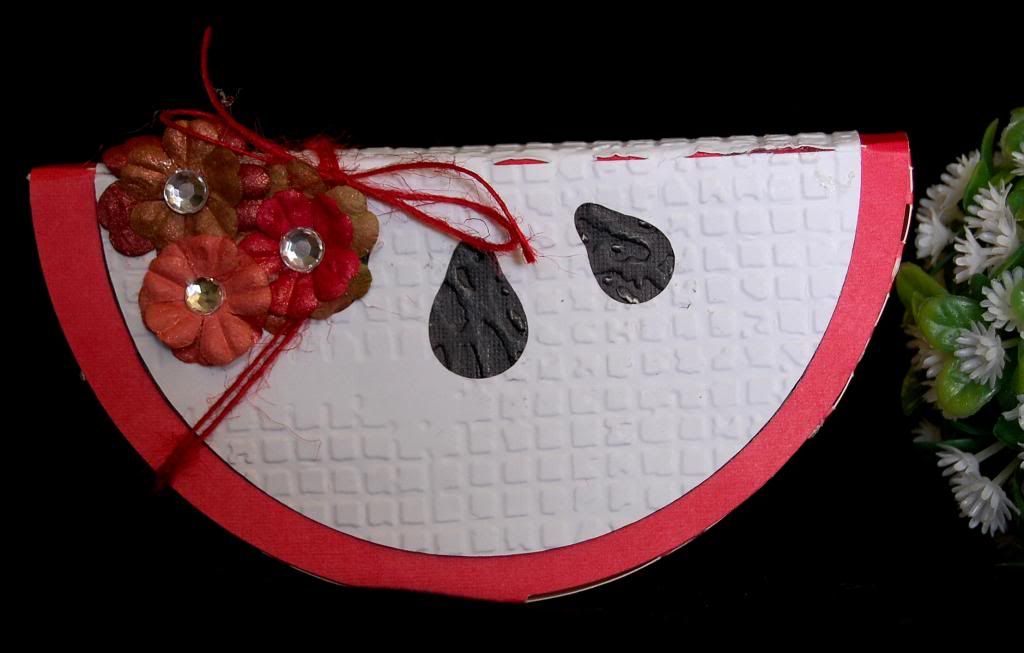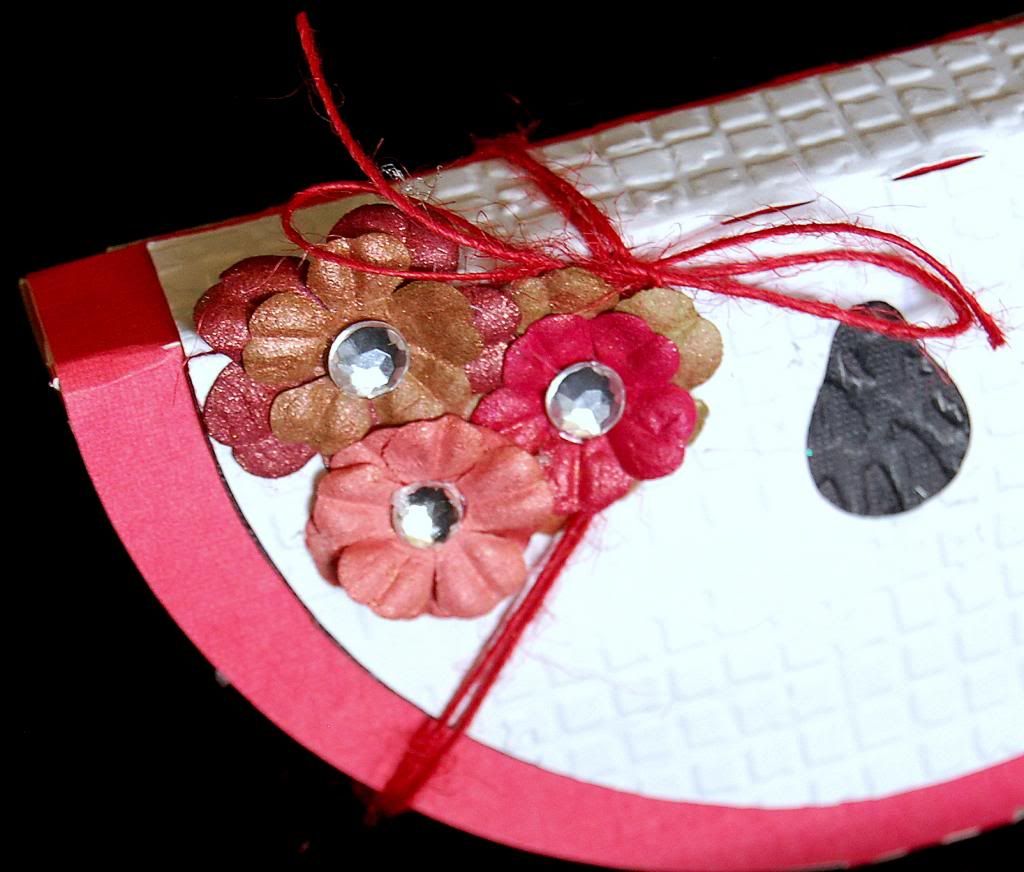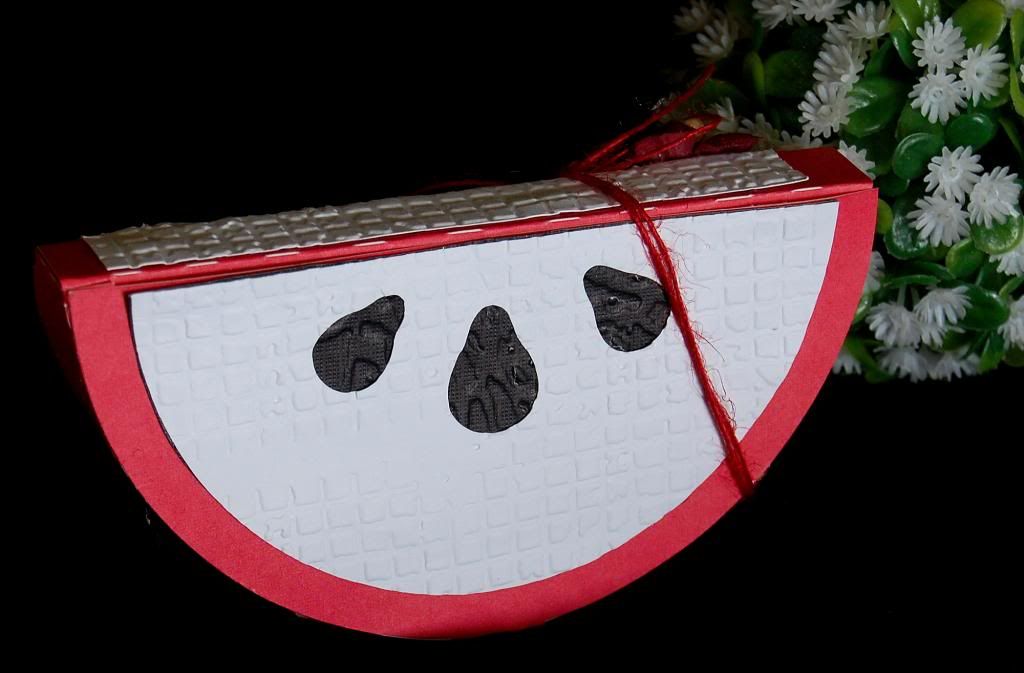 I could have left the box plain because it's that cute already but the flowers and jute add that extra touch. Also, besides adding that extra touch the jute keeps the box closed tightly so the goodies inside don't spill out. Now that's functionality!
Thanks for stopping by today and here is what I used to make this sweet box.
Red Jute from My Life in Arts N Crafts Store
SVG Attic's Perfect Picnic
store bought flowers sprayed with glimmer mist
patterned embossing folders from Tim Holtz