There is a new challenge over at
The Stamping Chef blog entitled: Dad Challenge
This challenge will give you lots of inspiration using the digital stamps from
The Stamping Chef Store
.
Here is my inspiration for you...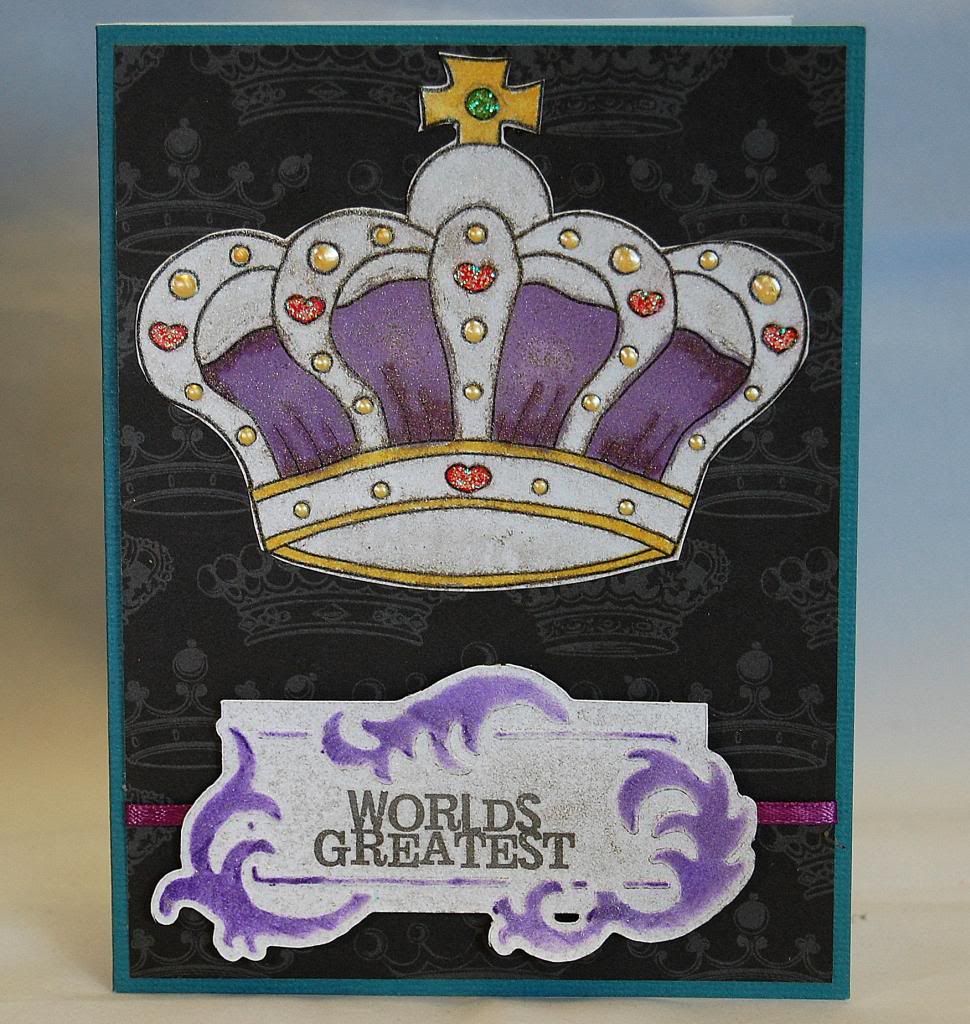 I used the digital stamp crown stamp for the card and colored it using my alcohol markers. I added glimmer mist to it and Stickles. The background paper was in my paper trash pile as I call it. It's the pile where the half used pieces of papers go since you never want to throw any paper away until it's so small you can barely see it. You never know when you may need a piece of paper the size of a dine.
I used my CuddleBug for the word frame and colored chalk ink to add the purple and on the inside of the card is says, well, you guessed it. "Dad"
Check out the cards the other design team members made for some Father's Day inspiration and join the challenge at
The Stamping Chef Challenge
!
I can't wait to see your creations.