There is a new challenge at The Stamping Chef going on now and the theme is Stars and Stripes. Tamara has so many cute designs to choose from that I'm sure you will find one that you can add a few stars and stripes to.
Here is my inspiration for the challenge.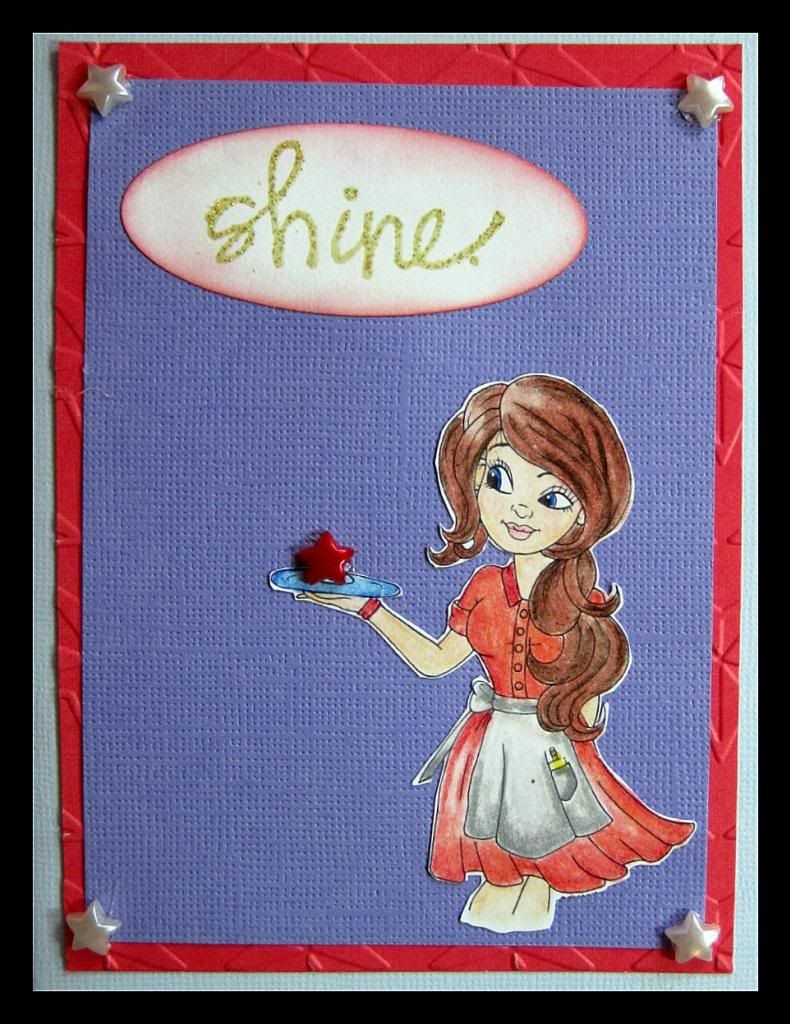 I just love the way this turned out even if I forgot the stripes. Oops. I cute the milkshake off the stamp but kept the platter and glued the star to it. On the inside of the card it says, "LIKE THE STAR YOU ARE."
My cute little digital stamp is called Milkshake Anyone?
Head on over to the The Stamping Chef challenge to see the other design teams' projects and to join in the fun!
The stars are from
Miriam's Crafting Supplies.