I love decorating for all the holidays and that includes the 4th of July. The newest set Vintage Nation and the Vintage Patriotic Cupcake Wrapper from SVG Attic were the perfect sets to combine to get my decorating under way.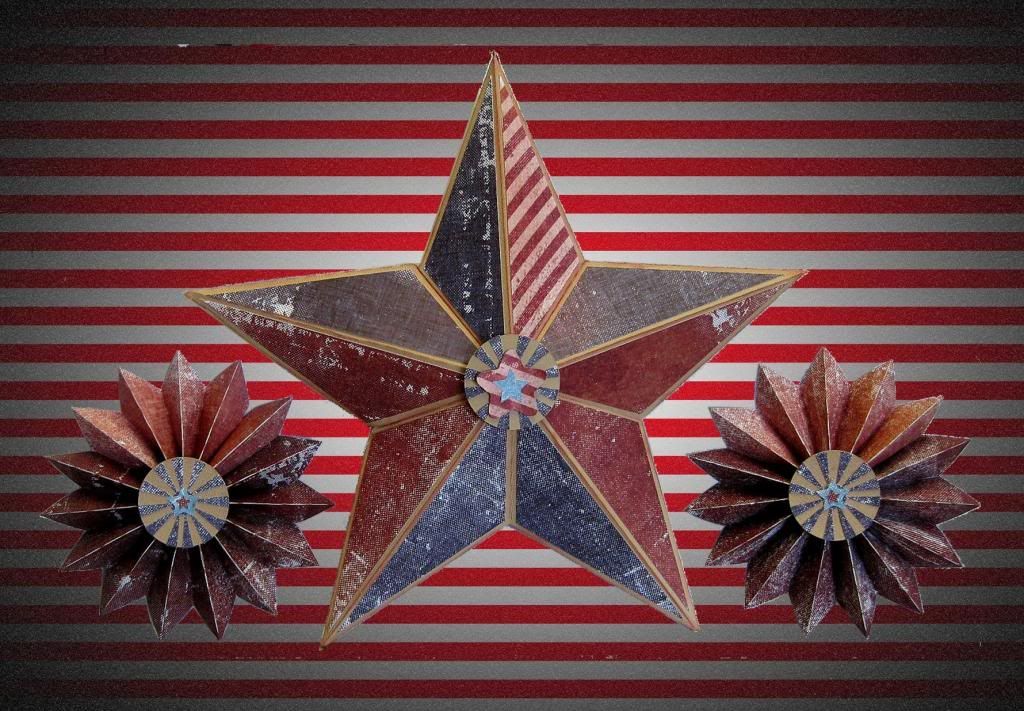 This is the star and rosettes from the Vintage Nation set and the middle adornments are from the Vintage Patriotic Cupcake Wrapper set.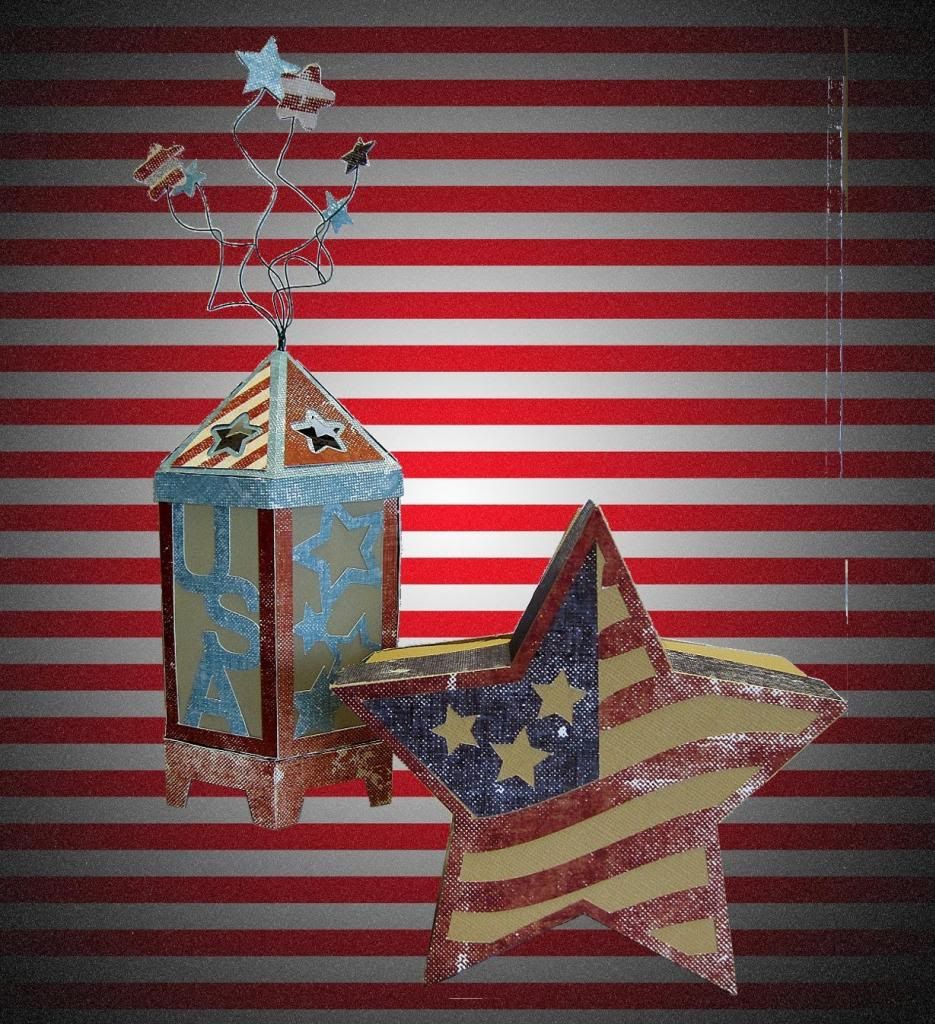 Both the box and the rocket lantern are from the Vintage Nation set. I had fun adding the wire and stars that come out of the middle of the rocket and the rocket has a special surprise - it holds a tea light so it glows at night.
I used Tim Holz Distress Christmas stack for this set. One side of the paper has Christmas designs but the other is distressed solid colors that work perfectly for these decorations.
Check out these two sets and all the wonderful cutting files at SVG Attic and right now there is a sale going on where you can get 35% off your order by using the code: FREE at checkout.
Have a safe and happy 4th of July!
I have entered this set of decorations in the Scrap Happens: July/Summertime Challenge