Welcome to the SVG Attic's Christmas in July Hop today we have some great idea to help you start your Christmas crafting early. If you're like me, you wait to the last minute and then run out of time and head to the store to buy something. Well not this year. I have started using SVG Attic's files to come up with some cute holiday decorations and presents and today I am showing the first thing I created. This will be going to the school nurse or maybe stay as a decoration in my own home since I like it so much.
It's a tissue box holder.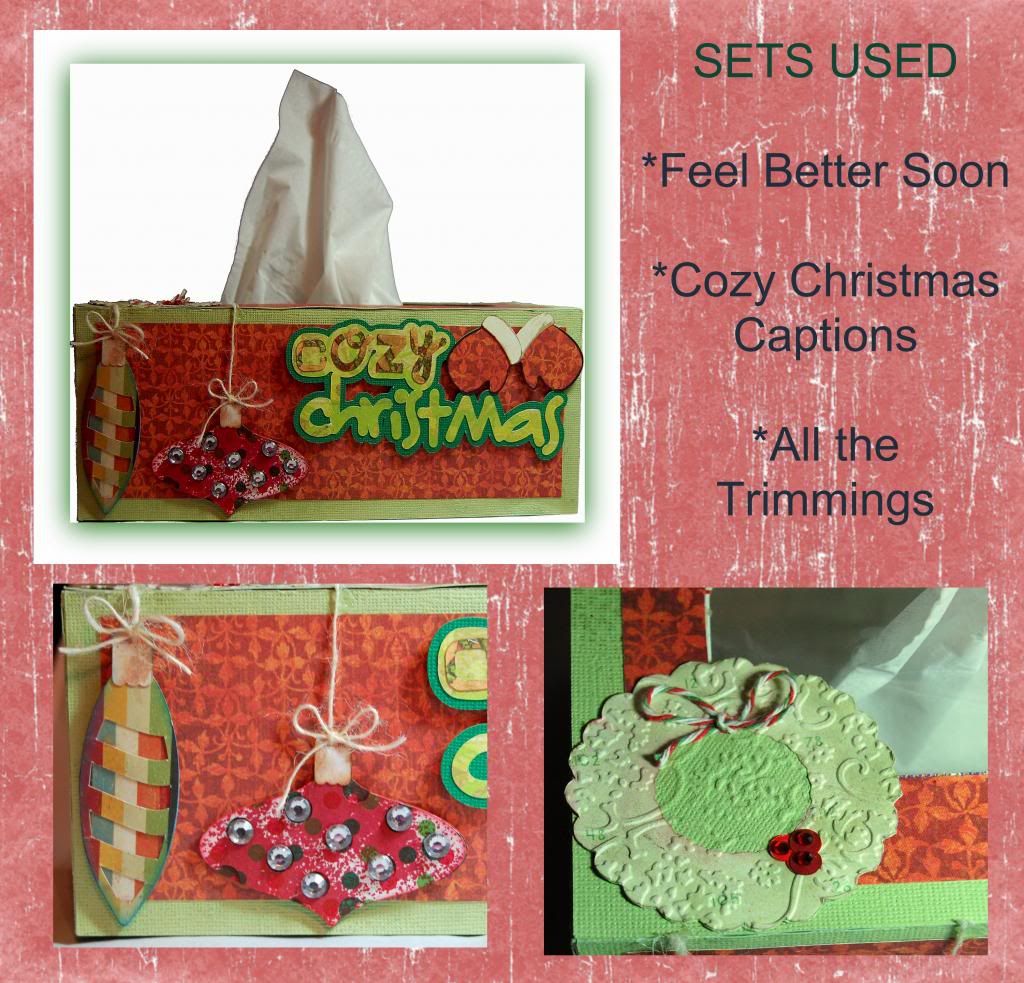 Check out the files I used because there are lot of cuteness in each one.
Feel Better Soon (used for the box)
Cozy Christmas Captions (Cozy Christmas words)
All the Trimmings (wreath on top of box and ornaments on the size)
SVG Attic will be giving away a $20 gift card to one lucky winner who comments on each blog post in this hop so head on over to Monica's blog to see what she created.