Welcome to
Scrappy Frogs Challenge
for May. This month's challenge is anything goes. That means you can do whatever your little heart desires. Here is some inspiration from me to you for this month's challenge.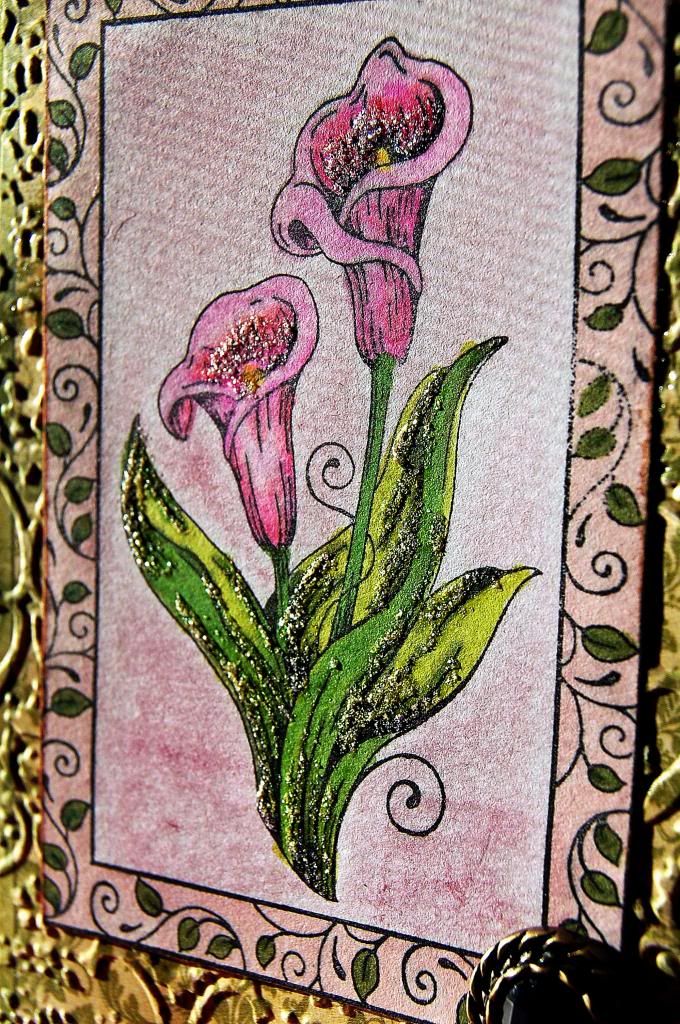 I stamped the image of the flowers with one of my stamps and then I colored it in using ProMarkers. I added glitter glue to the leaves and middle f the flowers. I embossed the back ground using my Cricut Cuddlebug and I added some beautiful buttons from
Miriam's Crafting Supplies
.
I hope you hop on over to
Scrappy Frogs Challenge
to see what the other design members have done for inspiration this month.