Welcome to Shake Those TaTa's - It's Mardi Gras Time!!!! Fat Tuesday!!!!!We had such a great parade last year and thought we need to do it again! Let's throw some beads off the floats, get our masks on and party like we've never partied before.
We have a great group of party animals to showcase their floats and toss some beads. Be sure to give everyone some bloggie love as there will be some blog candy along the way!
Lynne has some goodies in her stash that one lucky winner will receive if they remark at each stop along the way . . . .
I haven't done a digital layout in awhile so I thought with all the wild colors of Mardi Gras it was time to do one.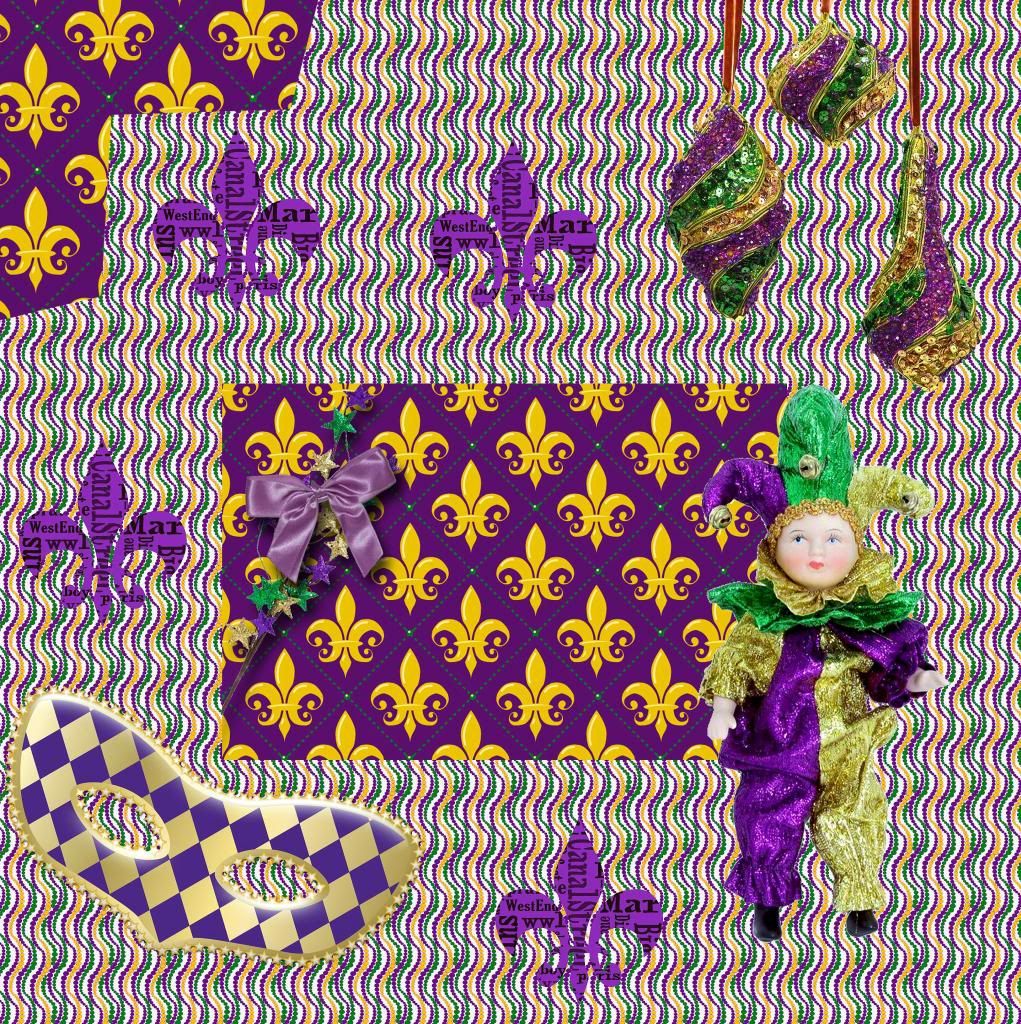 To give you an idea what I have up my sleeve for tonight, I plan on making gumbo and a king cake. I've made the King Cake before. It's easy. Just buy some Pillsbury cinnamon roll dough, knead it together some, twist is and bring it around to form a circle and then bake. Bury the baby Jesus or trinket after it's out of the oven and cooled some and then pour the glaze over it. (Personally, I would rather have Punchkes since I'm Polish but I have never found any decent ones in the grocery store. You have to go to a Polish bakery to get the real thing and try to find one of those now a days. )
I found some left over Mardi Gras beads in my craft closet so I will stand on our second floor landing and throw them over the banister to the children below. I know the kids will love that! There will be lots of pictures so this layout will come in handy and I'll need to make a few more in the near future.
The digital files for the layouts came from:
http://jolezacreations.blogspot.com/
http://digitalphotobookpages.blogspot.com/2011/03/mardi-gras-mambo-free.html
Your next stop along the parade route is
Anita
. I hope you enjoyed my float and know that the next float will be phenomenal as well!!!