Big news for all my Lorby's World fans... I am now on the the Scrappy Frogs Challenge Blog. This is a challenge blog that is awesome and a great place to get your challenge on. I am so happy to be part of the new team!
Now on for our newest challenge: USE RED OR PINK
Use either red or pink or both on your project and we would love to have you enter it in this months challenge. Scrappy Frogs is a challenge blog featuring challenges of all different kinds to get your creative juices hopping and have some fun along the way. Challenges are posted every 3 weeks.Head over to
Scrappy Frogs
Challenge Blog for all the rules and to link up.Wow!
Here is my inspiration for you:
I used my Nestibilities to cut and emboss the three top circles with hearts and then I found a freebie circle with design edge in an SVG so I used my Cricut to cut that out. The top three layers of paper is glossy paper with a design that I got with a photo album when I first started scrapbooking many moons ago so I can't tell you who makes it. Sorry. The under layer is just a white that I used my pink chalk stamp from Studio G to ink the edges. I also did the same on the inside.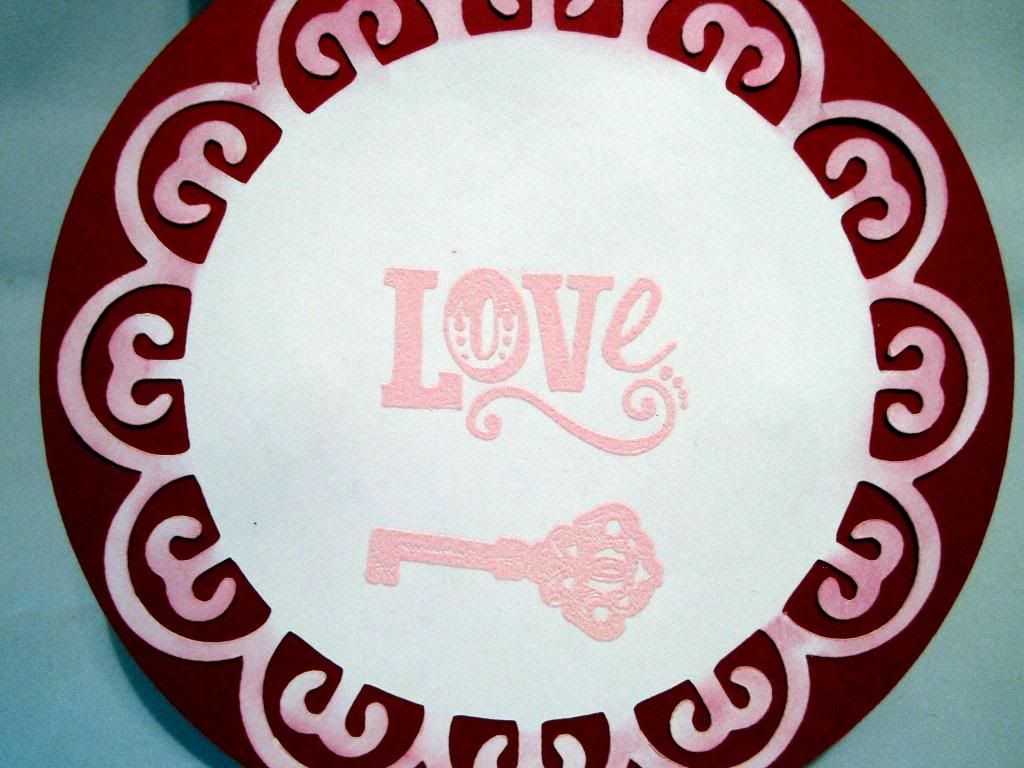 The key is from my stamp collection from Fiskers and the pink embossing powder is from Recollections.
Thank you for stopping by today. Hugs from Jearise in Lorby's World.