Welcome to Miriam's Crafting Supplies monthly challenge. This months' theme is ANYTHING FALL.
The winner of this month's challenge will receive a $10 gift certificate to Miriam's Crafting Supplies store.
Fall is a wonderful time of year with beautiful rich colors of oranges, reds, and browns and it's also a fun time to celebrate with trick or treating and Halloween and orange is the inspiration for my card today.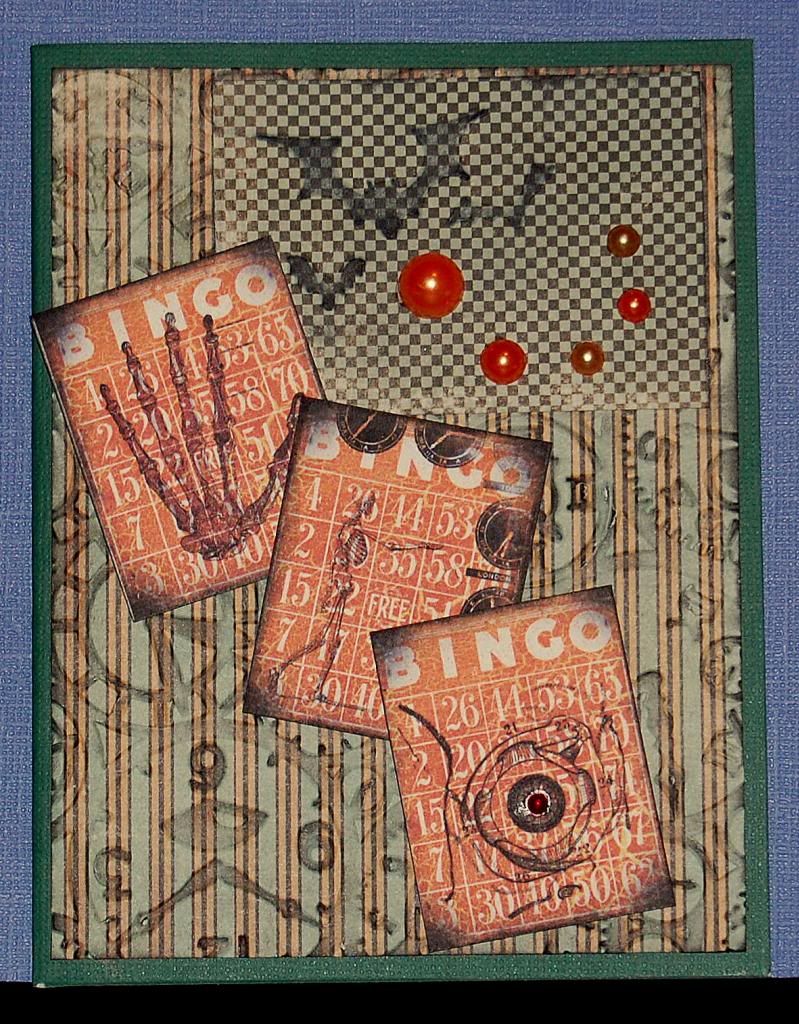 Orange half pearls
in various sizes used for design on upper right hand corner
3 mm red half pearl
used for the eyeball
We would love to have you join us at
Miriam's Crafting Blog Challenge
and to see what fall inspirations you have come up with.
* digital paper Halloween Bingo Cards from
Tsunami Rose Designs
I have entered this in the Tsunami Rose